Published by Darren King on 25th Nov 2022
For over 40 years, Techna has worked in partnership with Witels Albert, one of the world's leading manufacturers of Straightening and Guiding equipment. This long relationship brings together a combination of exceptional product range, top quality engineering, extensive R&D and a wealth of expert technical and applications knowledge.
We offer one of the world's largest ranges of Straighteners with over 300 different variants of Roller Straightener available across 30 designs and able to handle product up to 100mm in diameter. Whatever your straightening requirements, whether Wire, Tube, Cable, Wire Rope or Strip, we have a solution.
Modular Straightening and Guiding Systems
Almost all recent innovations at Witels Albert have been to make the straightening and guiding systems offered as modular as possible. This gives the advantage of compatibility between series and the ability to upgrade existing equipment as requirements for your production line evolve.
The main focus of innovations are the RT and RTS Series Straighteners, which can be upgraded from the standard RT base model to include:
• Quick release mechanism (RTS)
• Position indicator counters for repeatability
• Connecting brackets to build multi-plane systems
• Base plates and guide blocks
• Guarding for improved operator safety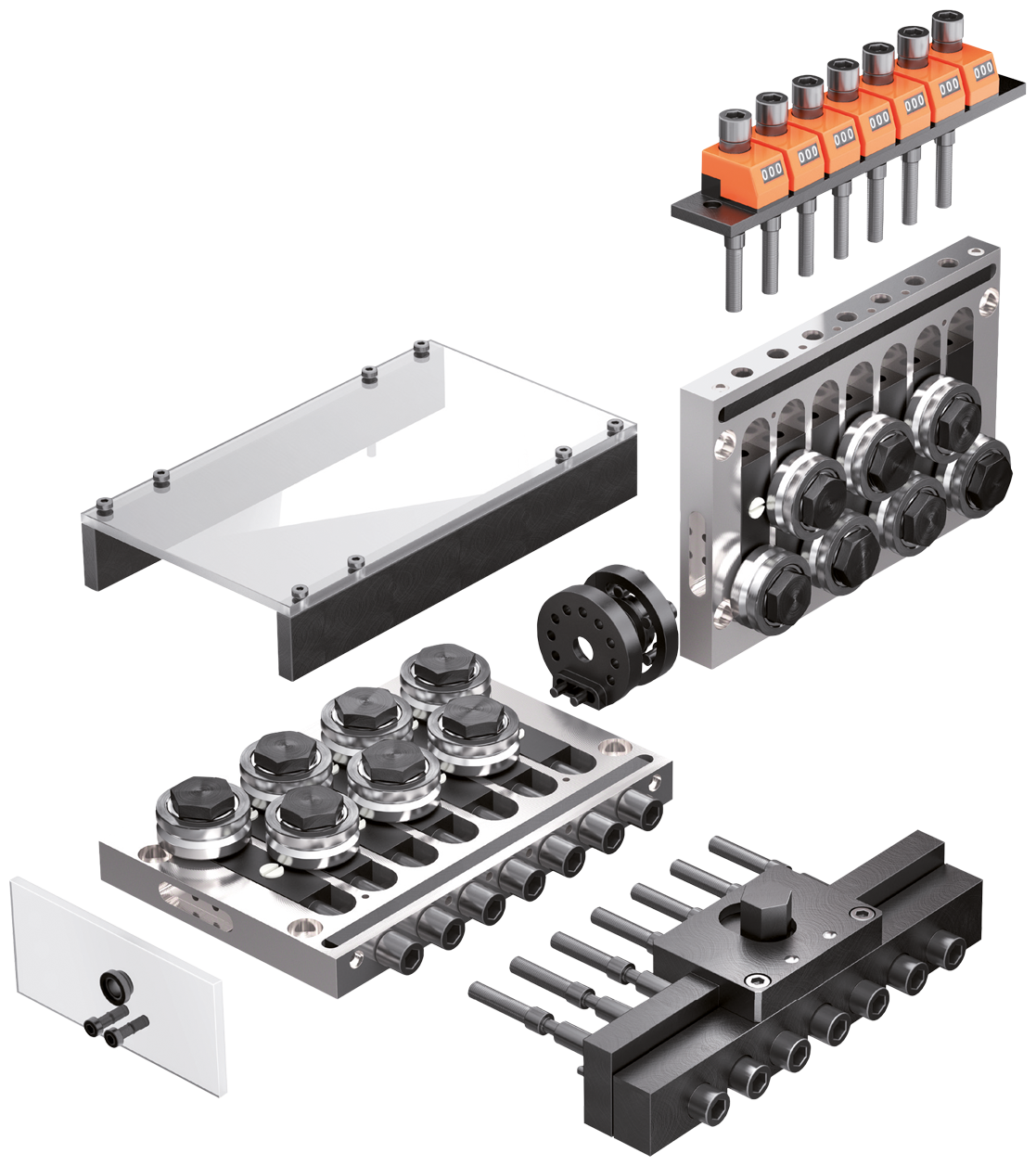 Connecting Brackets
Also aiding compatibility, we offer a range of newly available connecting brackets to allow for the integration of the some of the most popular ranges of roller guides with both the new RT/RTS Straighteners and the long trusted ER/RB Straightener ranges.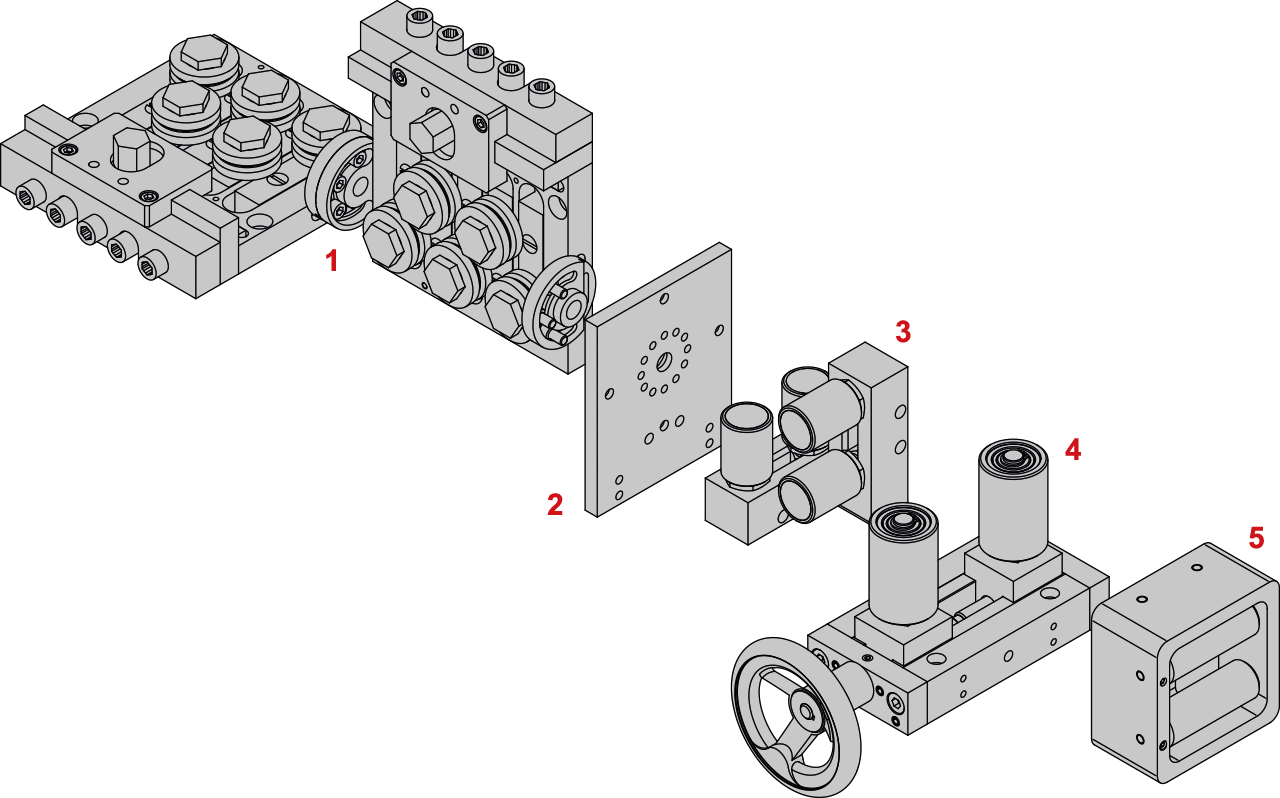 1. RT / RTS Straightener
2. Connecting Bracket
3. RKO VK A / B Adjustable Roller Cross
4. ZR A / B / C / D / E Guide Roll Assembly
5. RK, RK VE, RK VE SH Roller Box
If you're looking for an even more modular system with the ability to be customised for any application, we offer the new SM Series Straightener Modules, which are able to cover 0.8mm to 5mm diameter products. For larger sizes we have the AS FX (with partially adjustable rollers) and the AS PO (with fully adjustable rollers) Modular Straightener systems, which cover 5mm to 40mm diameter products.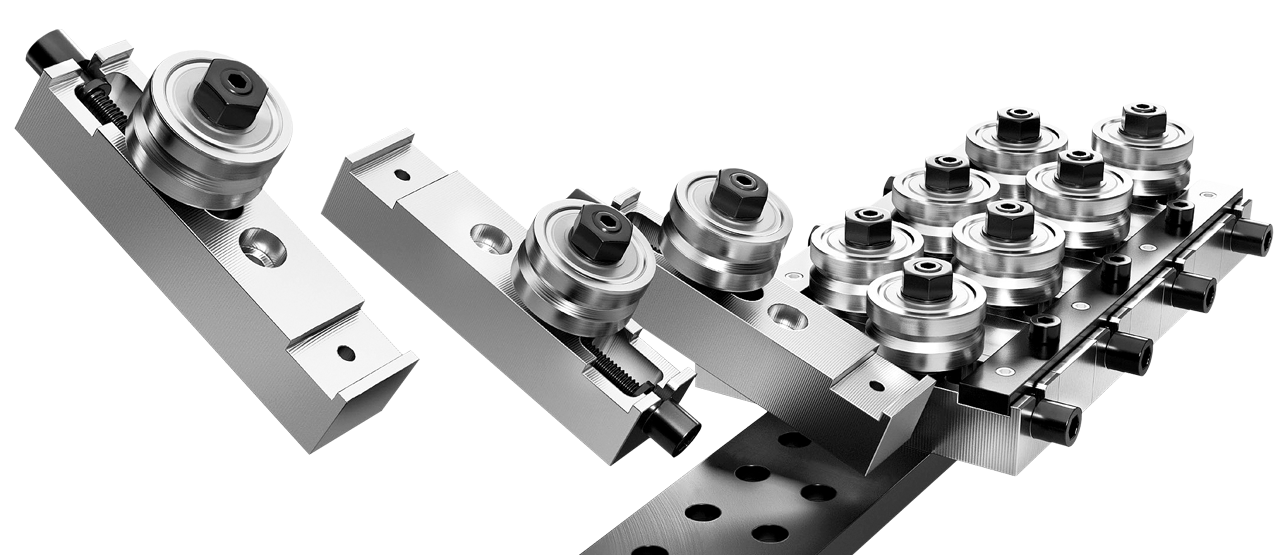 These systems are formed from individual straightener modules which can be linked by connecting bars to build systems to meet your exact requirements. They can be easily added to, or have their spacing adjusted to fit the requirements of new jobs.
The AS Series is for high strength process materials in larger sizes and features a choice of either hydraulic or pneumatic closing systems to reduce the strain on operators and allow for higher forces to be exerted.