Published by Darren King on 8th Feb 2023
Techna are very pleased to introduce the new extended range of Timetec Timer Relays and the brand new range of Montec and Thermtec Monitoring Relays.
These new Timer and Monitoring Relays are DIN rail mountable and available in a variety of different versions which have been designed to cover a wide range of applications, so suitable for most timer, voltage monitoring and temperature monitoring needs.


Timetec Timer Relays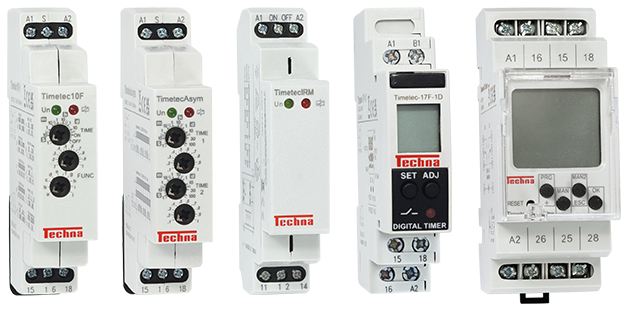 Techna have now extended the range of Timetec Timer Relays to include over ten different versions. We can now offer Analogue and Digital Multifunction Timer Relays, an Asymmetric Cycling Timer, a dedicated Star/Delta Motor Timer, Twilight Switches and a Staircase Switch.
Click here to view our complete range of Timer Relays


Montec Monitoring Relays
The new Montec range of Monitoring Relays includes a Voltage Monitoring Relay, a selection of 3 Phase Voltage Monitoring Relays with optional Phase Sequence, Phase Failure Detection and Asymmetry Detection, a Digital Multifunction Monitoring Relay and a Level Switch.
Click here to view our complete range of Monitoring Relays


Thermtec Monitoring Relays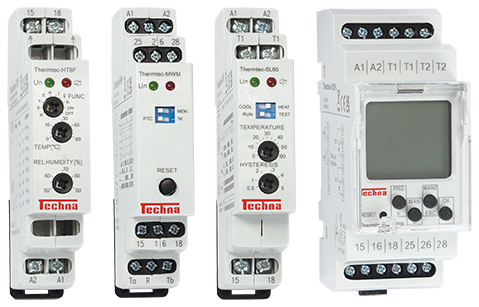 The new range of Thermtec Monitoring Relays are used to monitor temperature. We offer Analogue Thermostats, a Digital Thermostat with a built-in Time Switch and a Temperature and Humidity Monitoring Relay.