Published by Darren King on 3rd Feb 2021
1945 - From Humble Beginnings
In the mid 30's, Ervin Mestitz, a young electrical engineer at Skoda, in the Czech Republic, formed his own electrical manufacturing company, in Pilzen.
After emigrating to the UK, he managed an M.O.D. factory during the war years and subsequently founded Techna in 1945.
The family's business history can however, be traced back to the late 1800's with the manufacture of the first Czech vacuum cleaner, the "ATOM".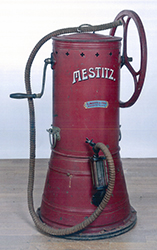 19th Century: The "ATOM" Vacuum Cleaner
1962 - The Next Generation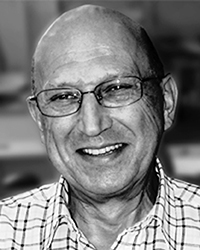 From 1962, Techna was run by the founder's son, Richard Mestitz, and the ensuing years saw Techna become the UK market leader in thermal circuit protection and achieving considerable success with the introduction of capital machinery for the wire, cable and rope industries.
Techna also became one of the first UK manufacturers of high-grade metal-film resistors and thick-and-thin-film hybrid technology.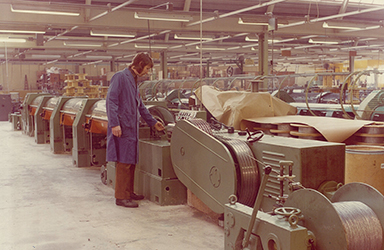 1970s: State of the art stranding machines
1996 - An Age of Expansion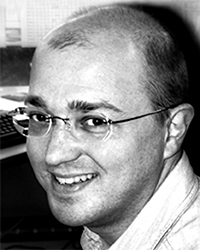 Since the mid-90's, Techna has been run by a third generation family member, John Mestitz.
John has been instrumental in manufacturing Techna's own range of low voltage electrical components, including MCB's, RCB's, RCBO's, Contactors, Thermal Breakers, Push Buttons and LED Indicators via Techna's companies in the U.S.A., Hong Kong and mainland China.
All Techna products are tested to the most stringent International Standards to ensure quality and reliability. Technically rivalling the products of the big brand names, but at substantially lower cost, the company is currently developing a number of exciting and innovative new products.